Assisting our community to help keep our parks and trails clean, while educating our community about recycling and preservation.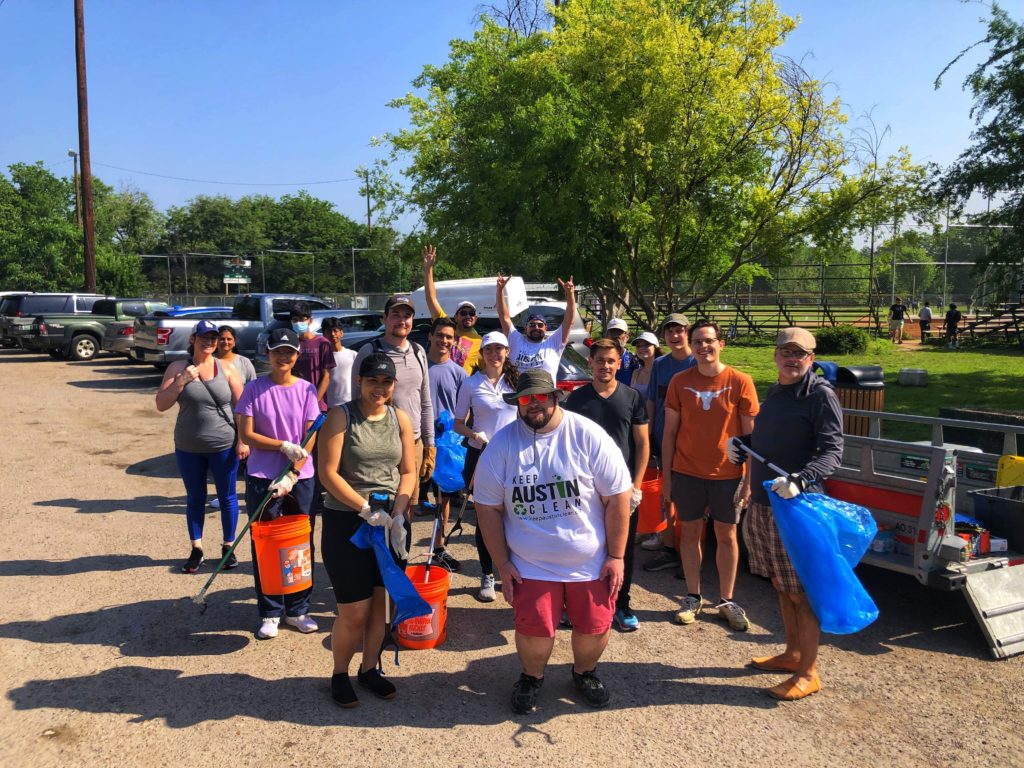 About Us
Keep Austin Clean is a 501(c)(3) non-profit organization created to help keep Austin greenbelts, parks, and trails clean for the next generation.
Our purpose is to focus on the environment instead of strictly beautification.
KAC also educates our community and promotes environmental conservation and awareness.
Project
Educating and assisting the community to protect and maintain Austin's natural areas. Organizing volunteer-driven preservation of Austin's public recreational areas by
collecting trash with an emphasis on recyclable items.
Community awareness about preserving our natural resources.
Fun and innovative events to help KEEP AUSTIN CLEAN.
Donate
Keep Austin Clean is passionate about assisting our community with volunteer work and education. None of our staff take wages, but help with funds for materials would be greatly appreciated.
Get Involved
We are always looking for new volunteers to help us keep Austin clean. We clean locations in Austin on the first Tuesday of every month.
Sponsors